Xiaomi 11 Lite 5G NE receives MIUI 12.5 Enhanced update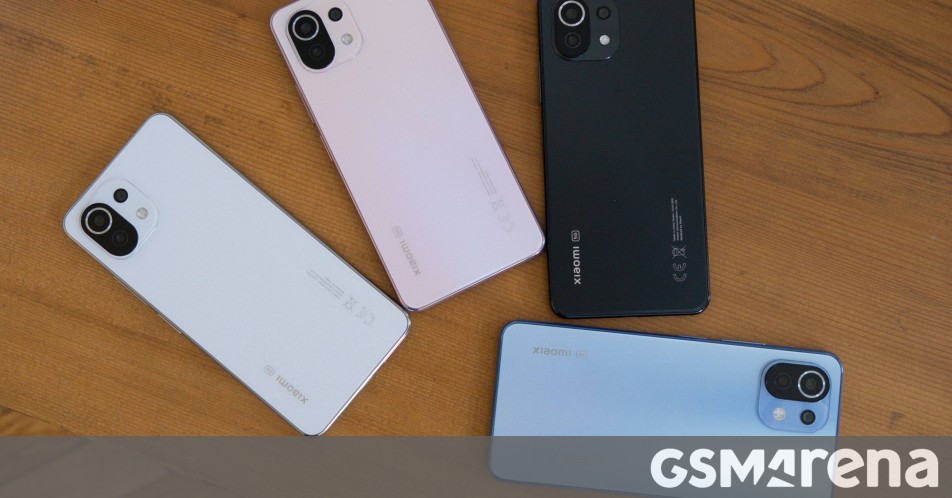 Xiaomi's 11 Lite 5G NE recently launched alongside the 11T series, and it's basically a Mi 11 Lite 5G with a different chipset – the Snapdragon 778G instead of the Snapdragon 780G. We still don't know if the ongoing and seemingly never-ending chip crisis is to blame for this, or just cost considerations.
Either way, for all intents and purposes both phones are identical except for the choice of SoC. And now the 11 Lite 5G NE has got a new update – we're talking about MIUI 12.5 Enhanced.
This is still on top of Android 11, as Xiaomi has yet to update any of its devices to Android 12. But MIUI 12.5 Enhanced is supposed to be the icing on the cake of the MIUI 12.x generation – in fixing all the bugs and making everything smoother. all over the place doing a lot of work behind the scenes under the hood.
Says Xiaomi's changelog: MIUI 12.5 Enhanced's new algorithms will dynamically allocate system resources ensuring a smooth experience, while a new ultra-thin "atomized" memory management mechanism will make RAM usage more efficient, and "new sensitive storage mechanisms" will ensure the phone remains responsive over time.
The MIUI 12.5 Enhanced update for the Xiaomi 11 Lite 5G NE is currently coming to units in India, with build number V12.5.4.0.RKOINXM, and in Turkey, with build number V12.5.4.0. RKOTRXM. As usual, the deployment is likely to be phased and could take a few days or even weeks to reach all devices in these markets. Hopefully Xiaomi will send it to the European model soon.
Source