Xiaomi announces Mi Fan Festival 2022: here are the offers, offers on Redmi and Xiaomi phones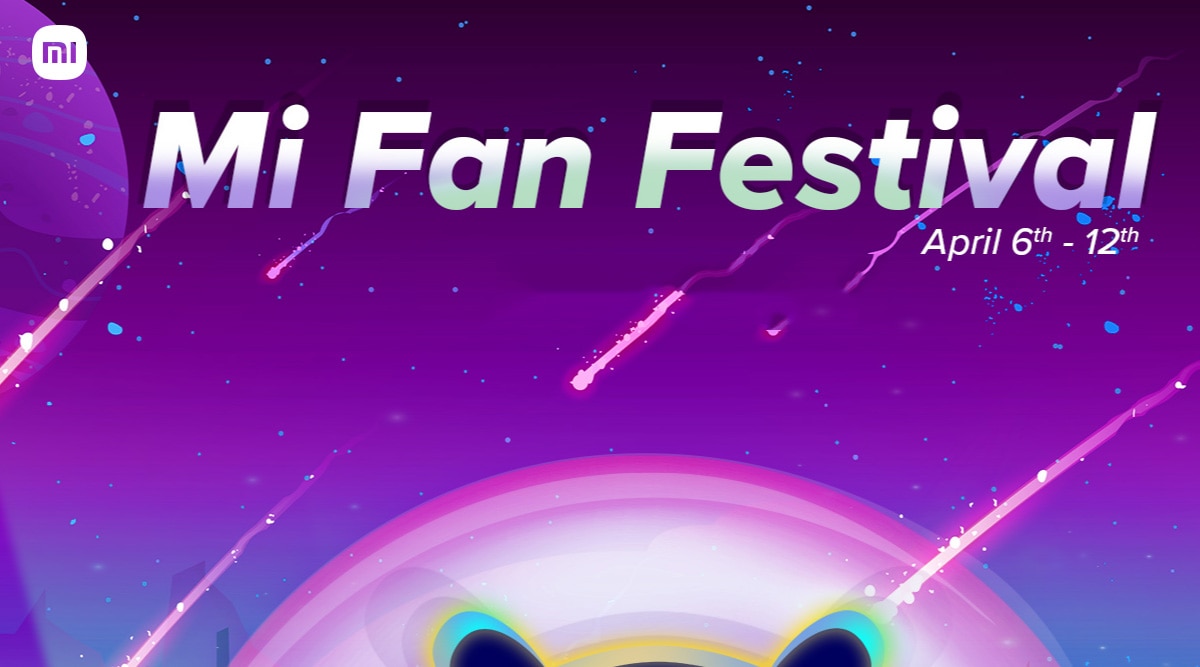 Xiaomi has announced a range of new offers for consumers as part of its annual sales event, which is the Mi Fan Festival 2022. Starting April 6, all offers will be valid until April 18, exclusively on stores Mi.com and Mi Home.
During the two-week sale, customers also have a chance to win freebies and coupons worth up to Rs 45 lakhs. Those who visit and shop on the Mi Store app can win coupons up to Rs 15,000, two gold coins (2 grams), gift baskets worth up to Rs 80,000, TV Redmi X42 and 100% cashback.
Every day at 10 a.m., consumers can try their luck with "jackbot deals" where they can buy products at very low prices like the Xiaomi 11i Hypercharge 5G at Rs 8,999, Redmi Smart TV at Rs 6,999, Mi Robot Vacuum – Mop P at Rs 9,999. Etc.
There will also be daily surprise deals on audio products, power banks, trimmers and other midday products.
At 4 p.m. every day, customers will be able to participate in x99 offers, where some products can be purchased at Rs 99, Rs 299, Rs 499 and Rs 999. The daily half-price shop will allow customers to get 50 per cent off every day at 6 p.m.
At 8:00 p.m. daily, customers can use "Pick N'Choose" to create personalized combos themselves and receive additional discounts.
Here are some of the other offers during the event:
Category
Product Name
Sale price
effective price
SBI Bank offer
Redmi Phones
Redmi 10
10,999
9,899
1100
Redmi Phones
Redmi Note 11
13499
11,699
1300
Redmi Phones
Redmi 9i Sports
8999
7649
850
Redmi Phones
Redmi Note 11 Pro+ 5G (6GB + 128GB)
20,999
18,999
2,000
Xiaomi 11i
24,999
20,999
2,000
Xiaomi 11i Hypercharge
26,999
22,999
2,000
Xiaomi 11 Lite
26,999
20,999
5000
Laptop
Mi Pro i5/8GB/512GB Laptop
56,999
55,999
Mi Pro i5/16GB/512GB Laptop
61,499
60,499
Mi Pro i5 8GB/512GB Laptop
56,999
55,999
3,500
Mi Ultra i5/16GB/512GB Laptop
65,499
64,499
3,500
RedmiBook 15 i3 8/256
38,999
36,999
3,000
RedmiBook 15 Pro i5 8/512
49,999
47,999
3,500
Ecosystem
Mi Robot Vacuum-Mop P
24999
21999
2000
10000mAh Mi Power Bank 3i
999
899
Redmi SonicBass Wireless Headphones
1299
899
Mi Smart Band 6
3499
2999
Mi 1C beard trimmer
1099
999
Keep in mind that some of these prizes, especially for Redmi and Xiaomi phones, include the SBI Bank offer, which means you will only get the prize if you have an SBI Bank debit or credit card. to claim the supplement. The Redmi Note 11 Pro+, for example, is only available at Rs 18,999 with the banking offer. Otherwise, the MRP remains the same at Rs 20,999.