Xiaomi Watch S1 Active makes leak, global versions of Xiaomi 12 series also shown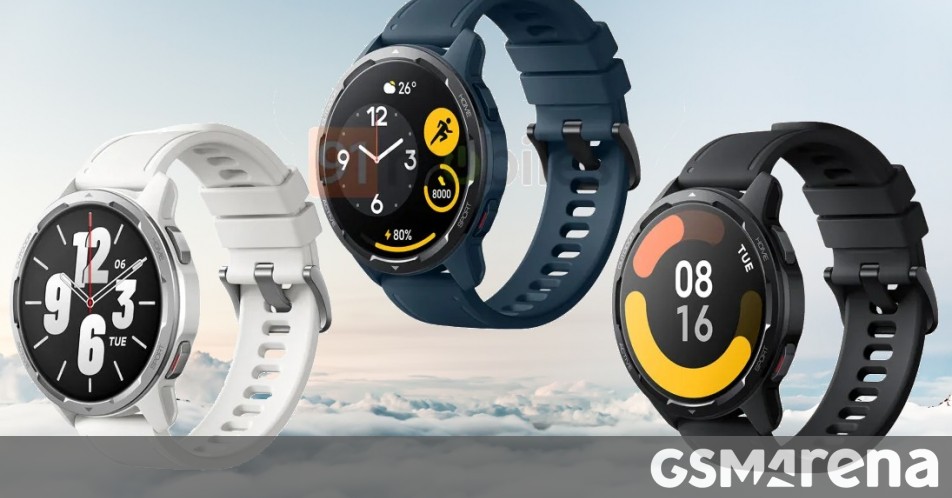 The Xiaomi Watch S1 was announced in late 2021 alongside the Xiaomi 12 series. Now an Active sports version of the watch has leaked, renders of the global version of the 12 series phones have been followed.
The Xiaomi Watch S1 Active changes the bezel to a kind of hexagonal design. Also, the two buttons on the side are now lower and with beveled sides. There is also a raised section between them, all to minimize the risk of accidental presses by a button hanging from your cuff.
Xiaomi Watch S1 Active (leaked renders)
Naturally, the leather straps have disappeared, giving way to silicone straps (modifiable). The buttons are labeled "Home" and "Sport", two more labels ("Active" and "Outdoors") are on the other side of the watch.
The original S1 watch features a stainless steel frame, sapphire crystal display and 5ATM water resistance. It's not yet clear how the Xiaomi Watch S1 Active will build on this to deliver more durability.
Chances are the Active will be launched at the same event that heralds the Xiaomi 12 series going global. Here are some renderings of the global units:


Xiaomi 12, 12 Pro and 12X Global Unit Renders Leaked • Xiaomi 12 official image
Not much to see of course, the Xiaomi 12, 12 Pro and 12X are already official. Note that there is a 5G label next to Xiaomi's, everything else seems to be the same. Also noticeable is the absence of the green leatherette option, but that doesn't necessarily mean it will remain China-exclusive (but it does suggest it).
A second leak yesterday confirmed European pricing for the Xiaomi 12 and series – the vanilla model will cost €900, the 12 Pro will cost €1,100, the 12X will be a cheaper alternative at €600 to €700. The worldwide availability of the Xiaomi 12 series is expected to be announced on March 15, although the company has not officially confirmed this date.
Source